TEN NEBRASKA BEER FESTIVALS YOU WON'T WANT TO MISS!
Are you looking for your next summer road trip?  Ready to get out and learn more about the Nebraska craft beverage scene?  Let us help get you to your next staycation – one of Nebraska's exciting festivals highlighting our great beer, cider, and spirits producers! 
OMAHA BEER WEEK!
Various Locations – Saturday, February 18 – Sunday, February 26, 2023
Omaha Beer Week is an advocacy group that spotlights breweries, tap houses, craft beer bars, and hobby shops across the metro area. For a full week, people from across Nebraska and surrounding states come together over drinks to share friendship, fun, and entertainment.  Our central event is our beer bus tour (February 18-19), which allows the community to easily visit each of our Omaha Beer Week member locations and #drinklocalNE!
More information and tickets here.
TOP HOP
Bottle Rocket Brewery – Saturday, March 11, 2023
Join your fellow Nebraska beer lovers for the Nebraska Hop Growers Association's annual beer festival – TOP HOP! Hosted at Bottle Rocket Brewing in Seward, Nebraska.  Breweries highlight brews made from local hop producers; it doesn't get more Nebraska than this!  Tickets include unlimited tastings from all participating breweries.
More information and tickets here.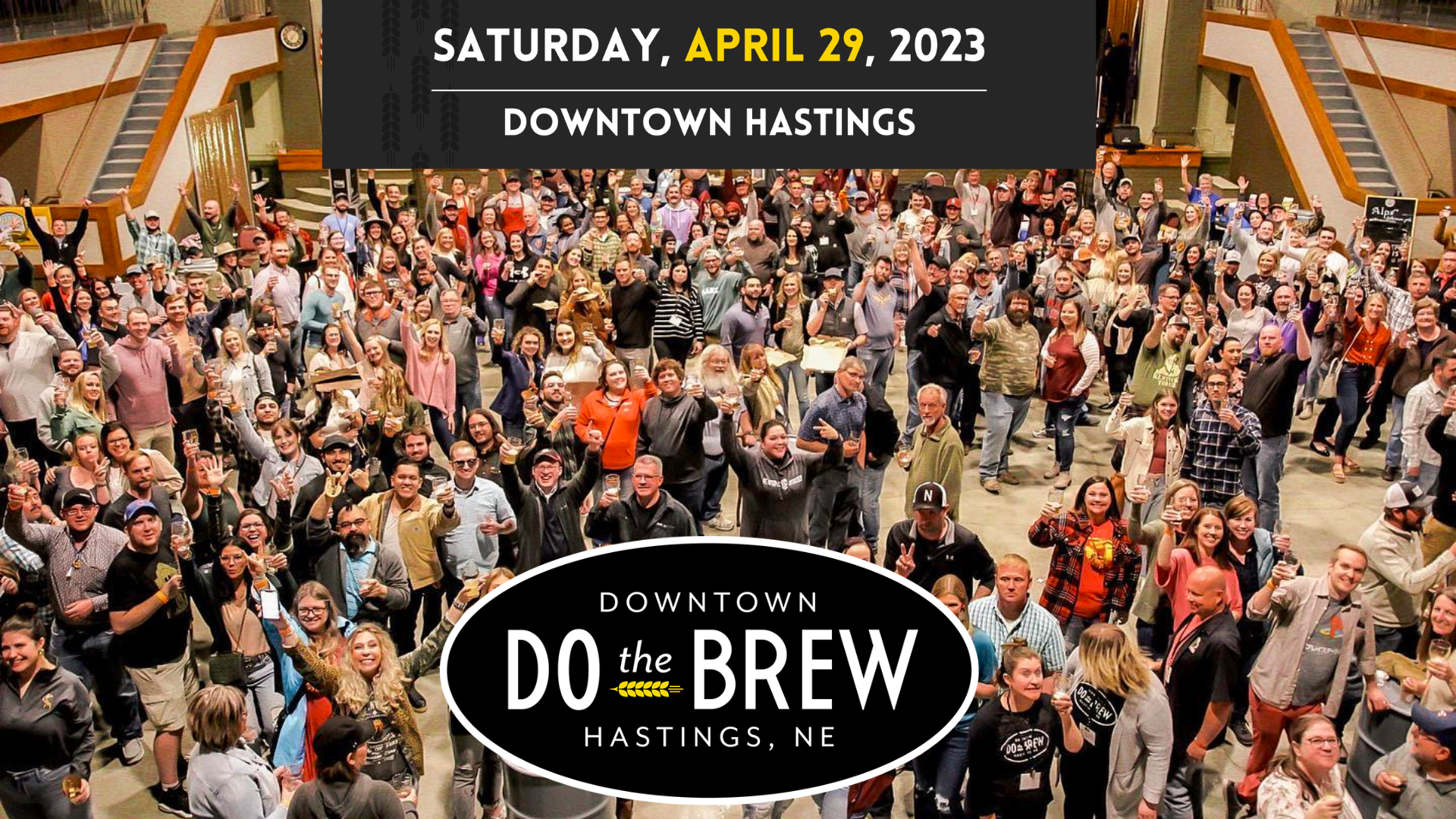 DOWNTOWN DO THE BREW
Downtown Hastings – Saturday, April 29, 2023
This is a craft beer tasting event featuring over 100 craft beers from more than 25 breweries with an emphasis on highlighting Nebraska beers and ciders. The purpose of the event is to bring the unique taste of craft beers to South Central Nebraska residents and to raise money for a local non-profit organizations.
More information and tickets here.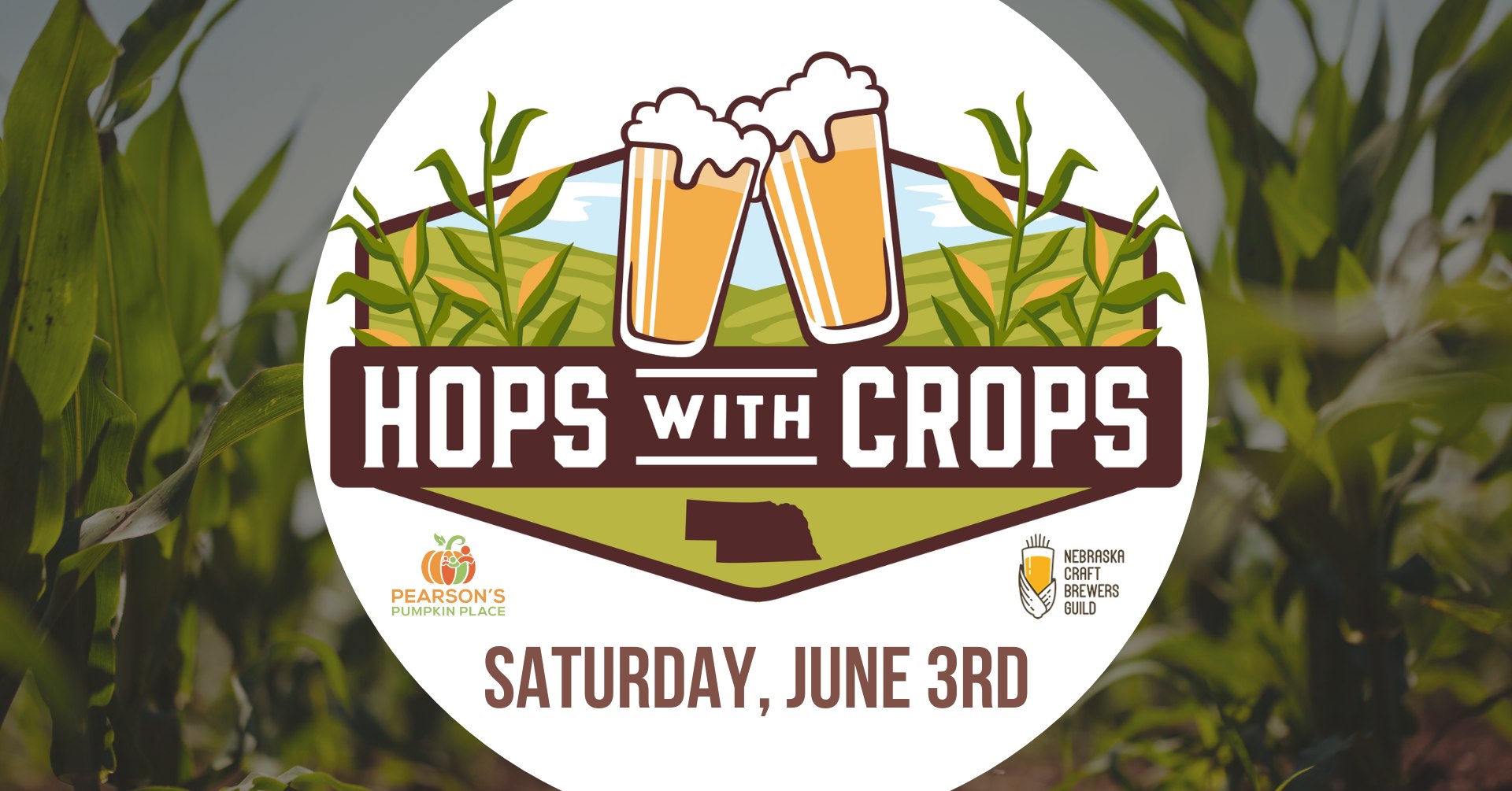 HOPS WITH CROPS
Pearson's Pumpkin Place – Saturday, June 3, 2023
LAGER FEST
The Granary – Saturday, July 22, 2023
Held in conjunction with Ribstock BBQ Festival, we are bringing you a great event that combines BBQ and local craft beer – a perfect summer duo! Lager Fest will include even more than just lagers with all of summer's most crushable style – sours, ciders, seltzers, and more!  Attendees of Lager Fest will receive free entry into Ribstock to enjoy the 10+ BBQ vendors, activities, live music, and more.
BEER ON THE BOARDWALK
Fontanelle Forest – Saturday, July 29, 2023
Enjoy the unique opportunity to stroll the Fontenelle Forest Riverview Boardwalk while listening to music and taking in the scenic views of the Forest at dusk. Taste a variety of amazing beers from your favorite local breweries.  Breweries will be placed along the first two loops of our ADA-accessible Boardwalk. There will be fun swag, cool prizes and a live DJ!
More information and tickets here.
WESTERN NEBRASKA CRAFT BEER FESTIVAL
Pals Brewery – Saturday, September 9, 2023
Visit North Platte in conjunction with Pals Brewing Company is proud to host the 5th annual Western Nebraska Craft Beer Fest. Your ticket gets you a 5oz commemorative glass that you will use to sample beer, wine, & spirits from producers around Nebraska on our 2 acre outdoor space! RAIN OR SHINE!  Vendors, music, food and more!
More information coming soon...
BIG CHILL BEER & CHEESE FESTIVAL
Divots Brewery – Saturday, February 4, 2023
Join us for an awesome evening of Nebraska craft beer, artisan cheese, and chocolate! Sample from 16 breweries as well as multiple cheese and chocolate vendors. Take the blind IPA Challenge and vote on Nebraska's best IPA; the winner will receive the Burnt Keg Cup, an awesome traveling trophy!
HIBEERNATION
Kinkaider Brewing (Grand Island) – Saturday, February 11, 2023
Winter's a beast, but we're helping you get out of the house to sample beers. Kinkaider Brewing in Grand Island, NE is hosting one of the state's only winter beer festivals!! Come sample local beer, wine, cider, and spirits!!
FIRKIN GOOD BEER!
Upstream Brewing Company – Saturday, February 18, 2023
Kick off Omaha Beer Week with the 10th Annual FIRKIN GOOD BEER! A Cask Conditioned Beer Festival & Fundraiser to benefit the Food Bank for the Heartland & the Nebraska Craft Brewers Guild. This unique and intimate fest features one-off cask beers and barrel-aged brews from Nebraska breweries and local homebrew clubs made exclusively for this event.
More information and tickets here.